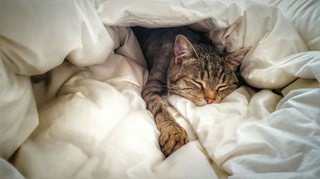 To play this video you need to enable JavaScript.
Five compelling reasons why we all need to sleep more
Feeling tired? Neuroscientist and author Matthew Walker explains how proper sleep will help us live longer, healthier, more creative lives.
Published on 26 July 2018
Five things about…
11 VIDEOS
41:34
930.5k views
They say good things come in threes. Well they do, but they also comes in fives, as these fabulous 'five things about' films show.