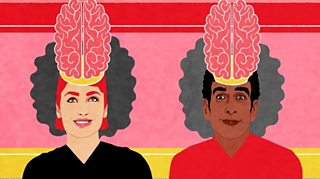 To play this video you need to enable JavaScript.
Five ways to be more elastic in your thinking
Author Leonard Mlodinow explains how trying new things and talking to new people can help you be more creative in your thinking.
Published on 4 July 2018
The extraordinary human brain
9 VIDEOS
32:31
490.1k views
The human brain is extraordinarily complex. These videos will help you understand it a little better...