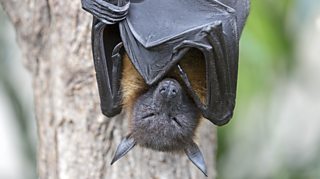 To play this video you need to enable JavaScript.
Four things bats can teach us about survival
Bats live extraordinarily long lives for their size. From being generous to keeping clean, here's a few tips we could learn from them.
Made by Big Deal Films, 7 August 2019
What animals can teach us
5 VIDEOS
16:30
294.4k views
Ants, crows, bats... they'd be easy to dismiss. But don't! We have a lot to learn from the animal kingdom.