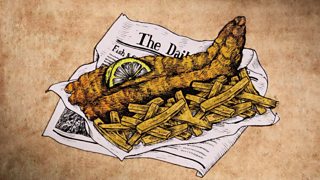 To play this video you need to enable JavaScript.
Good cod! A bitesize history of fish and chips
Food historian Annie Gray tells the story of that beloved British dish, fish and chips, and how the two came together.
Made by Somethin' Else, 3 August 2018
Edible histories
12 VIDEOS
36:26
714.3k views
The hidden stories of the things we eat and drink without a second thought - from sushi to sandwiches.