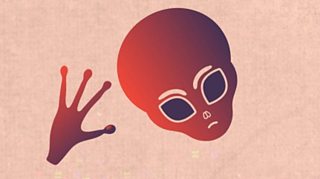 To play this video you need to enable JavaScript.
How could aliens find us?
We've been sending signals into the universe for decades but what if we stopped - could aliens still find us?
Published on 14 March 2019

Futurefest: Occupy the future
8 VIDEOS
24:11
251.5k views
Fresh thinking and new perspectives, recorded at Futurefest - Nesta's festival of the future.