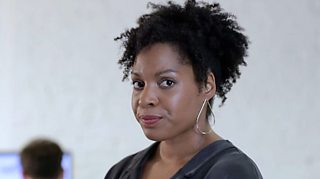 To play this video you need to enable JavaScript.
How I deal with microaggressions at work
Tired of stereotyping and sweeping generalisations based on your race? Here are a few top tips for managing microagressions at work.
Made by Team SASS Productions, 29 October 2019
Reflections on race
14 VIDEOS
48:36
441.6k views
These videos feature a range of different viewpoints, perspectives and experiences of race and racism.