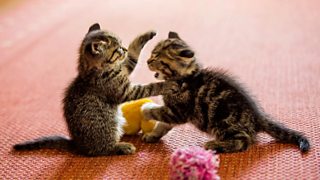 To play this video you need to enable JavaScript.
How memes spread (and why we can't stop them)
Memes are all about the internet, right? Well yes. But they're also about wider culture. How do they spread - and why?
Made by Polyphonic Films, 26 April 2019
The social self
13 VIDEOS
57:47
515.6k views
How social media platforms, such as Facebook and Twitter, are changing our societies and the way that we think about ourselves.