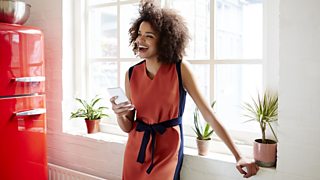 To play this video you need to enable JavaScript.
How one office hack makes two thirds of us happier
Entrepreneur Rohan Silva explores how we can feel happier and more productive at work.
Published on 16 July 2019
How to be happy at work (yes, really)
11 VIDEOS
46:53
830.4k views
Work is often described as a necessary evil. But it doesn't have to be a chore. Here's how to be healthier, happier – even richer at work.