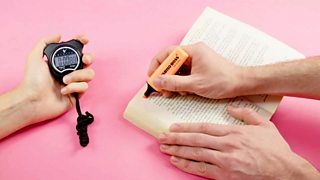 To play this video you need to enable JavaScript.
How to get seriously good at reading
Are you a slow reader? Or a fast reader? Either way, here's some tips to help you get better at reading - and take more in.
Made by Objekt Films, 12 September 2019
You're doing it wrong...
A quirky look at the little things in life that we take granted, but we're actually doing all wrong...