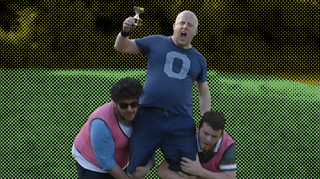 To play this video you need to enable JavaScript.
How to invent (and be world champion of) your own sport
Introducing Volfsball, a brand new sport invented by comedian Marek Larwood. It's a serious business...
Made by What Larks!, 16 July 2018
Comic genius
Comedy is not just about making people laugh. It's also a way of sharing and developing ideas, both big and small.