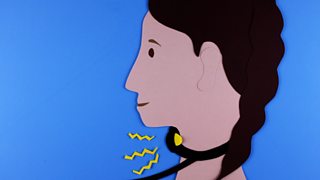 To play this video you need to enable JavaScript.
How to speak when you don't have a voice
Some disabled people have no voice or are hard to understand. That doesn't mean they have nothing to say, explains filmmaker Jemima Hughes.
Made by Jemima Hughes & Screen South, 12 April 2019
Rethinking disability
11 VIDEOS
40:54
353.4k views
These videos may challenge your perceptions about disability.