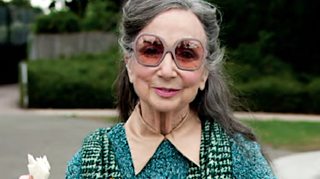 To play this video you need to enable JavaScript.
'I became a model in my eighties'
Frances Dunscombe became a model in her 80s, and posed nude at 82. She reflects how how she's grown in courage and confidence in later life.
Made by BBC Studios, 24 January 2019
Older and Wiser
Sexism, racism, the environment... Here's six takes on some very contemporary issues from key figures now in their 80s (or nearly!) and 90s.