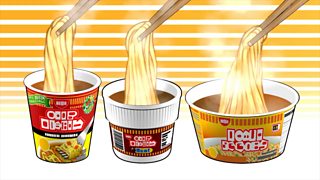 To play this video you need to enable JavaScript.
A potted history of instant noodles
How instant noodles went global - with the help of students, workers and prisoners.
Animation by Justin Quinlan 26 September 2018
A brief history of...
8 VIDEOS
33:02
267.3k views
This playlist has bite-size guides to all sorts of fascinating topics. Guaranteed to expand your mind....