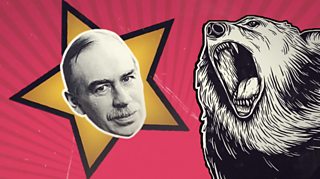 To play this video you need to enable JavaScript.
Keynesianism: The story behind this key economic theory
Economist John Maynard Keynes has been hugely influential. But what is Keynesian economic theory? The Economist's Anne McElvoy explains.
Made by Somethin' Else, 11 November 2018
An A-Z of -isms
26 VIDEOS
1:12:13
1.2m views
Writers, academics and thinkers share their takes on some of the world's most important ideas (plus a few fun ones).