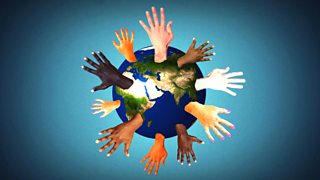 To play this video you need to enable JavaScript.
Left handed? Right handed? Five facts about you
Left-handed? Right-handed? Here's five facts you probably don't know, courtesy of handedness expert Prof Chris McManus, from UCL.
Made by BBC Scotland and Touzie Tyke, 23 August 2018
The body - a very human obsession
17 VIDEOS
1:03:04
1.1m views
A playlist about the human body and its parts - from feet to skin to nipples - and what they represent to us.