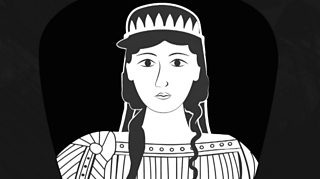 To play this video you need to enable JavaScript.
Love and gender - a lesson from ancient Greece?
Sex, sexuality and gender are all themes in the work of the poet Sappho. Is there a lesson for us today, asks Prof Margaret Reynolds.
Made by The Moment, 26 March 2019
Ancient thinking
9 VIDEOS
30:57
243.8k views
Sometimes ancient thinking still resonates today - other times it seems to make no sense at all.