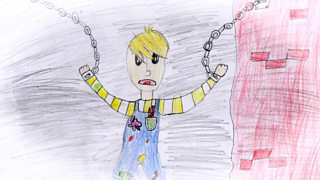 To play this video you need to enable JavaScript.
Are fairy tales sexist? A child's eye view
There's been a lot of talk about whether fairy tales encourage gender stereotypes. What if the roles were reversed?
Made by Quintessence Films, 26 October 2018
A child's eye view...
Children have a unique perspective. From homelessness, to plastics, and embarrassing adults, here's an insight into their world.