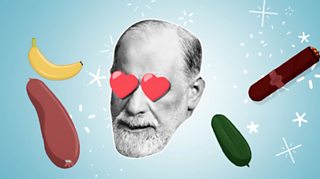 To play this video you need to enable JavaScript.
Putting penis envy in perspective
We may be living in a phallocentric world, but penis envy? Balls to that, says comedian Gráinne Maguire.
Made by Somethin' Else, 1 June 2018
The body - a very human obsession
13 VIDEOS
47:54
569.5k views
A playlist about the human body and its parts - from feet to skin to nipples - and what they represent to us.