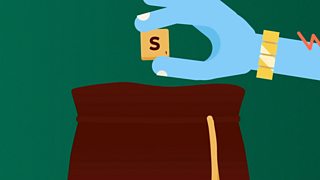 To play this video you need to enable JavaScript.
Scrabble: Five simple tricks to help you win
Who doesn't love a bit of Scrabble? But it's better if you win! Here's five simple techniques to help make you a wizard with words.
Made by Splinter Design, 22 March 2019
How to win at stuff
6 VIDEOS
14:34
309.7k views
Arm-wrestling, rock-paper-scissors, stone skimming... We all play these games. But how do you win? Some insider tips.