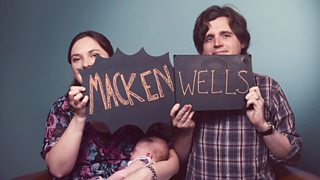 To play this video you need to enable JavaScript.
Seven simple solutions to the surname dilemma
Getting married? Feeling in a dilemma about whether to change your surname? And what to call the kids? There are solutions! Here's a few.
Made by Angel Sharp Media, 17 August 2018
Is there a better way?
8 VIDEOS
28:55
432.5k views
Could we live our lives, run the world, name our children a different way? A playlist about alternative ideas and ways of seeing the world.