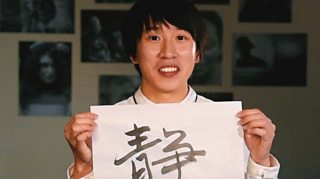 To play this video you need to enable JavaScript.
Should we all write in Chinese?
What if the whole world used the same writing system?
Made by Angel Sharp Media, 11 January 2018
Is there a better way?
8 VIDEOS
28:55
431.6k views
Could we live our lives, run the world, name our children a different way? A playlist about alternative ideas and ways of seeing the world.