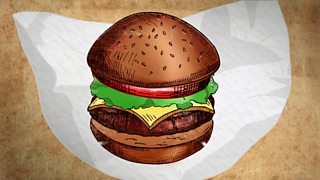 To play this video you need to enable JavaScript.
The ancient history of the modern hamburger
The story of the hamburger goes back further than you might think - right back to the Romans. Food historian Annie Gray gets stuck in.
Made by Somethin' Else, 9 November 2018
Edible histories
12 VIDEOS
36:26
705.8k views
The hidden stories of the things we eat and drink without a second thought - from sushi to sandwiches.