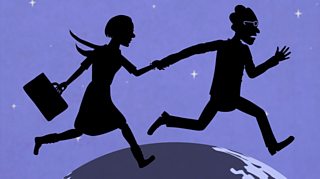 To play this video you need to enable JavaScript.
The animation genius you've (probably) never heard of
We've all heard of Walt Disney. But what about Lotte Reiniger? Meet the unsung heroine of early animation.
Made by Infocandy, 10 January 2018
Extraordinary pioneers
17 VIDEOS
1:07:00
464.5k views
This playlist tells the story of pioneers - people who were the first to think, do or make something extraordinary.