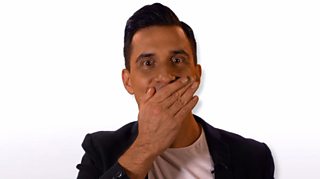 To play this video you need to enable JavaScript.
The funny thing about... bigorexia
Bigorexia - like anorexia - is a big problem. Never heard of it? Comedian Russell Kane injects a bit of humour as he sheds light on it.
Made by ITN Productions, 4 January 2019
The funny thing about...
6 VIDEOS
20:33
143.9k views
Grief. Racism. Bigorexia... Six comedians use comedy to shed light on some difficult - but important - issues.