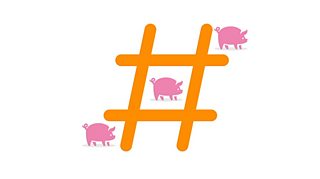 To play this video you need to enable JavaScript.
The hidden history of the hashtag
Some call it the pig pen, others the octothorpe. Curious facts about the humble hashtag.
Made by Dayglow Media & Pencil & Pepper, 23 May 2018
What does that funny squiggle mean?
8 VIDEOS
15:04
553.7k views
What the @¶&?! do these symbols mean? Oh, you're going to love getting to grips with glyphs...