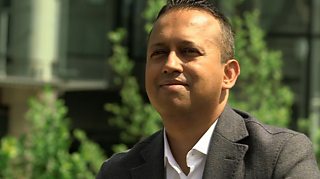 To play this video you need to enable JavaScript.
The secret to success? Dare to be different
Nikesh Mehta, a deputy director of the UK's intelligence agency, GCHQ, gives his top tips for success.
Made by BBC Studios 8 June 2018
Habits of the highly successful
10 VIDEOS
36:53
650.8k views
Want to be a success? Who doesn't... here are a few tips from people at the top of their game.