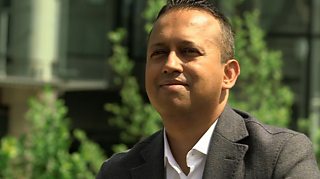 To play this video you need to enable JavaScript.
The secret to success? Dare to be different
Nikesh Mehta, a deputy director of the UK's intelligence agency, GCHQ, gives his top tips for success.
Made by BBC Studios 8 June 2018
How to be happy at work (yes, really)
10 VIDEOS
41:46
765.4k views
Work is often described as a necessary evil. But it doesn't have to be a chore. Here's how to be healthier, happier – even richer at work.