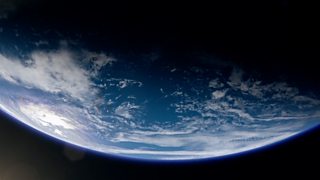 To play this video you need to enable JavaScript.
'There's a danger of losing our tenure on this planet'
James Lovelock is one of the most influential environmental thinkers of our time. Now aged 99, he reflects on the climate change challenge.
Made by BBC Studios, 24 January 2019
Extraordinary pioneers
17 VIDEOS
1:07:00
464.5k views
This playlist tells the story of pioneers - people who were the first to think, do or make something extraordinary.