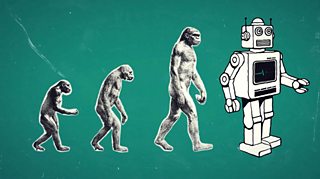 To play this video you need to enable JavaScript.
Transhumanism: Will humans evolve to something smarter?
Philosopher Julian Baggini explains the radical vision of transhumanism - where humans become part-machine (and all the better for it).
Made by Somethin' Else, 9 January 2018
Artificial intelligence: What kind of world do we want?
11 VIDEOS
40:16
315.9k views
Artificial intelligence and algorithms are fundamentally changing our world. Where are we headed? What are the ethical questions?