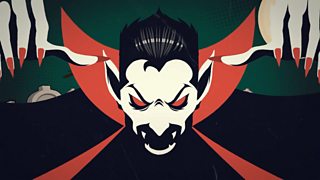 To play this video you need to enable JavaScript.
Vampirism: A ghoulish (but true) story
Where did we get the idea of vampires from? How did it spread? Leading vampirologist Prof Nick Groom shares the bloody tale.
Made by Somethin' Else, 30 October 2018
An A-Z of -isms
26 VIDEOS
1:12:13
1.2m views
Writers, academics and thinkers share their takes on some of the world's most important ideas (plus a few fun ones).