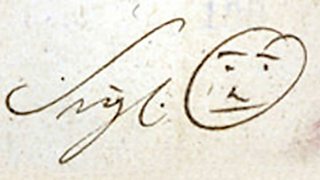 To play this video you need to enable JavaScript.
Was this the first emoticon?
The history of the emoticon goes back way further than you think :-)
Made by Dayglow Media & Pencil & Pepper, 30 May 2018
What does that funny squiggle mean?
8 VIDEOS
15:04
555.9k views
What the @¶&?! do these symbols mean? Oh, you're going to love getting to grips with glyphs...