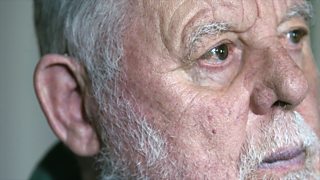 To play this video you need to enable JavaScript.
'What being a hostage taught me about happiness'
Terry Waite was held hostage for almost five years. He reflects on what the experience taught him about anger and finding your inner self.
Made by BBC Studios, 24 January 2019
Older and Wiser
6 VIDEOS
26:23
303.9k views
Sexism, racism, the environment... Here's six takes on some very contemporary issues from key figures now in their 80s (or nearly!) and 90s.