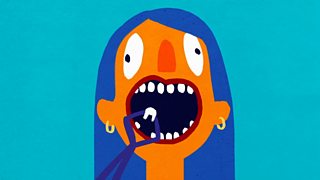 To play this video you need to enable JavaScript.
What dentistry was like before anaesthetic (ouch!)
A cultural history of teeth - from brushing with twigs and leaves, to teeth whitening and the search for the perfect smile.
Made by Flock London, 18 October 2019
The body - a very human obsession
18 VIDEOS
1:06:42
1.2m views
A playlist about the human body and its parts - from feet to skin to nipples - and what they represent to us.