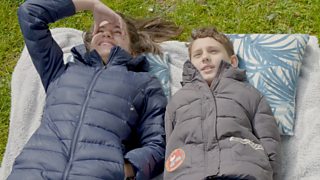 To play this video you need to enable JavaScript.
What does freedom mean to a child?
The freedom to breathe, and to dance - that's what matters most to eight-year-old Dylan and 11-year-old Sienna.
Made by Tiger Lily Productions, 24 May 2019
What is freedom?
5 VIDEOS
17:52
142.1k views
Freedom means many things to different people. In this playlist a dancer, a monk and a child explore what it means to them.