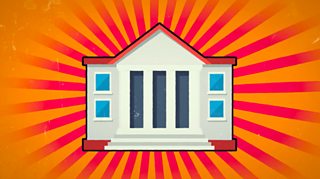 To play this video you need to enable JavaScript.
What is libertarianism? A simple guide
What is libertarianism? And why do its proponents want the state kept at arm's length? Philosopher Julian Baggini explores this key -ism.
Made by Somethin' Else, 23 April 2019
An A-Z of -isms
From absurdism to transhumanism, these animations will give you a better understanding of some of the world's most important ideas.