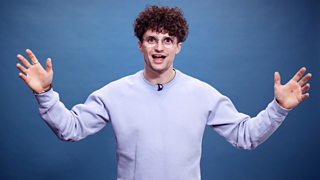 To play this video you need to enable JavaScript.
What on earth is an algorithm anyway?
What is an algorithm? It can feel like a big, abstract, concept. So here's presenter Jon Stroud with a down-to-earth guide.
Made by Jist Studios, 20 September 2019
Artificial intelligence: What kind of world do we want?
11 VIDEOS
40:16
315.3k views
Artificial intelligence and algorithms are fundamentally changing our world. Where are we headed? What are the ethical questions?