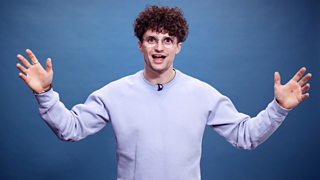 To play this video you need to enable JavaScript.
What on earth is an algorithm anyway?
What is an algorithm? It can feel like a big, abstract, concept. So here's presenter Jon Stroud with a down-to-earth guide.
Made by Jist Studios, 20 September 2019
How to navigate modern life
22 VIDEOS
1:34:12
1.1m views
Treat this as your indispensable manual to tackling the challenges of modern living.