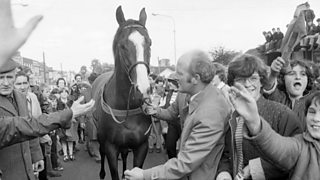 To play this video you need to enable JavaScript.
What really happened to this £10m racehorse?
One of the world's most valuable racehorses disappeared in 1983. Thirty-five years on, Alison Millar finds out what really happened.
Made by Erica Starling Productions 31 July 2018
Conspiracies and controversies
7 VIDEOS
34:17
522.1k views
Sometimes, things aren't always as they seem...