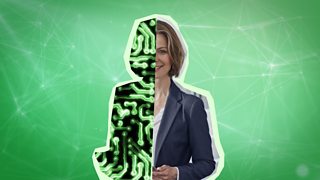 To play this video you need to enable JavaScript.
What to do if your boss is an algorithm
Digital sociologist Karen Gregory on how to cope when your boss isn't actually human.
Published on 2 April 2019

Artificial intelligence: What kind of world do we want?
11 VIDEOS
40:16
316.3k views
Artificial intelligence and algorithms are fundamentally changing our world. Where are we headed? What are the ethical questions?