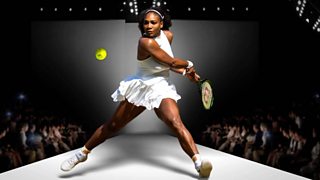 To play this video you need to enable JavaScript.
What Wimbledon has done for fashion
From Centre Court to catwalk - how Wimbledon has shaped fashion through the years.
Made by Worldmark Films, 6 July 2018
Fashionable thinking
8 VIDEOS
24:56
559.3k views
What does fashion tell us about the deeper trends in society? Dive into our playlist to find out.