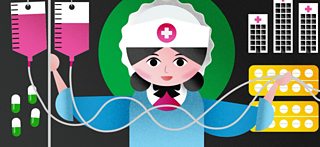 To play this video you need to enable JavaScript.
What would Florence Nightingale make of big data?
Florence Nightingale on big data. It's not as random as it sounds. Statistician David Spiegelhalter looks at a little-known side to her.
Made by The Moment, 5 April 2019
Artificial intelligence: What kind of world do we want?
11 VIDEOS
40:16
316.7k views
Artificial intelligence and algorithms are fundamentally changing our world. Where are we headed? What are the ethical questions?