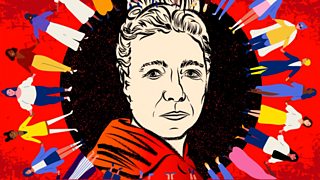 To play this video you need to enable JavaScript.
What would Simone de Beauvoir make of #MeToo?
Simone de Beauvoir's book The Second Sex came out in 1949. Seventy years on, what might she make of #MeToo, asks writer Beatrix Campbell.
Made by The Moment, 26 March 2019
Feminism: The fight for equality
14 VIDEOS
59:00
265.9k views
A playlist that features ideas, women and stories of the feminist movement.