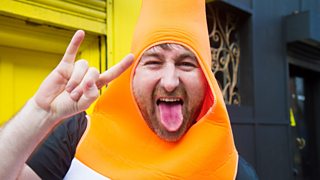 To play this video you need to enable JavaScript.
Why do we have stag and hen dos?
When you think about it, stag dos and hen parties are pretty weird - full of crazy fancy dress, and mad games. So why do we have them?
Made by Chocolate Films, 2 October 2019
How to navigate modern life
26 VIDEOS
1:53:19
1.4m views
Treat this as your indispensable manual to tackling the challenges of modern living.