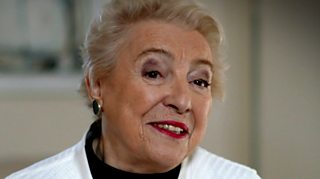 To play this video you need to enable JavaScript.
'Why I had to change my name to Steve'
Dame Stephanie Shirley has lived an incredible life - from child refugee to software pioneer and philanthropist.
Made by BBC Studios, 24 January 2019
Older and Wiser
6 VIDEOS
26:23
319.2k views
Sexism, racism, the environment... Here's six takes on some very contemporary issues from key figures now in their 80s (or nearly!) and 90s.