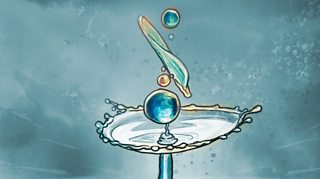 To play this video you need to enable JavaScript.
Why water is one of the weirdest things in the universe
Science journalist Alok Jha on why water is so incredibly strange. Prepare to have your mind blown...
Animation by Oliver Smyth, 14 January 2019
Universal wonders
Get sucked into a black hole – or marvel at our sun's power - this playlist is all about the universe and how we interact with it.