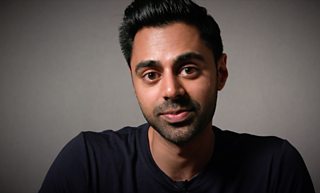 To play this video you need to enable JavaScript.
Why we need comedy now more than ever
US comedian Hasan Minhaj is about to get his own Netflix series. He argues we need comedy about serious stuff - including racism.
Published on 16 August 2018
Comic genius
Comedy is not just about making people laugh. It's also a way of sharing and developing ideas, both big and small.