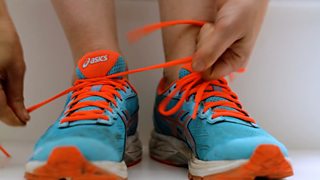 To play this video you need to enable JavaScript.
Why you should always wear trainers to work
Justine Roberts, founder of the website for parents Mumsnet, gives a few choice tips on getting what you want out of your career.
Made by BBC Studios 8 June 2018
How to be happy at work (yes, really)
11 VIDEOS
46:53
806.4k views
Work is often described as a necessary evil. But it doesn't have to be a chore. Here's how to be healthier, happier – even richer at work.