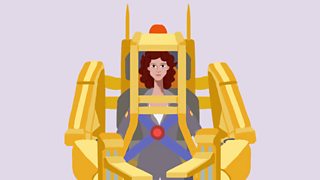 To play this video you need to enable JavaScript.
Will we all be superhuman by 2039?
Super-vision, 3D-printed lungs and nanobots in our blood - as technology changes, so will our bodies. Will superpowers become the norm?
Animated by Paper Panther, 22 February 2019

Life in 2039
5 VIDEOS
16:27
530.1k views
We take a look at what life might look like 20 years from now, in association with the innovation foundation, Nesta.