Session

4

Wouldn't we all like to get away from it all if we had the chance? Where would you go on your dream holiday? In this session you'll hear some of the BBC Learning English team talking about where they would go. Then you'll have a chance to talk about your own dream destinations!
Activity

2
Where would you go if...?
Over to you!
You've heard a bit about some of our dream holidays, but what about you? If time and money were not important, where would you go and why? What would you do on your dream trip? Read the grammar summary below and send us in your ideas!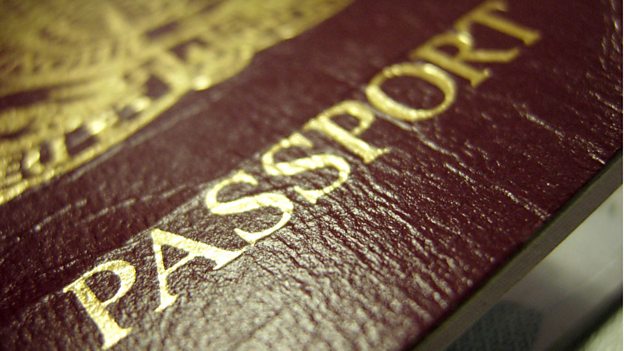 Remember that we use the second conditional to talk about hypothetical or unlikely situations. A dream holiday would usually be about somewhere you've never been before. We make the second conditional with two parts:
The hypothetical or unlikely part is introduced by if and is in the past simple
If I had lots of money, I would travel all around the world.
The second part (what you'd do) comes after and is made with would + infinitive
If I had lots of money, I would travel all around the world.
But remember that it can also be expressed the other way around (and the comma isn't needed here)
I would travel all around the world if I had lots of money.
We can also contract the subject and the verb would in these sentences
I'd travel all around the world if I had lots of money.
If I had lots of money, I'd travel all around the world.
And finally, remember that there aren't two woulds!
If I would have lots of money, I would travel all around the world. (This is WRONG!)
To do
So, please write about your dream holidays.
Thank you for emailing your comments to us. We enjoyed reading them. This task is now closed.
Here are a few of the comments that we received.
Dmitriy, Russia
If I had lots of money, I'd like to go to Oceania with my wife and our friends. In my opinion, that area is one of the most beautiful places in the world. It consists of many small islands placed in the Pacific Ocean. I'd like to vizit Fiji, Samoa, Vanuatu, Hawaii. Those places are very good for scuba diving, serfing, boating and so on. Besides, there are many gorgeous beaches with white sand and clear blue water. It's really nice to spend a couple of evenings on a wild beach lying in a hammock and watching waves and beautiful sunset. I hope, one day my dream will come true.
Bruno, Brazil
Hello again BBC Learning English Staff, I am Bruno from Brazil and I'm starting a new life in Canada.
Canada is a wide and beautiful country and if I had time, I'd go for a road trip through all the provinces. I would love to see all the majestic lakes around Canada and I would be amazed if I had the opportunity to watch the aurora borealis. I read that you can see spectacular northern lights from the Northwest Territories.
Shaikh
Well, as far as my dream holiday is concerned I am a bit adventurous person, and if had chance to go to my dream place, I would definitely go to African forest.
African forests have very distinct ecosystem comparatively other part of the world places. It has all kind of animal out there, and has a vast sort of trees.
Yes for sure. If I had a huge amount of finance I would surely visit African jungle.
Gian Piero, Italy
If I were younger and rich, I'd like to travel all around the world to see all the wonderful sites I read, admired and studied on geography school books when I was in my teens. I still remember each photograph and every caption of the most amazing places in all the continents of the Earth. Oceans and great mountains, large lakes and long rivers, towns and peoples. Often I thought to myself: "When I'll be adult, if I have some time and enough money, I'll go everywhere". And curiosity isn't just of children.
Megan, Jiangxi Province, China
If I got the New Zealand WHV this year, I would really like to go to New Zealand!
Emiliano, Italy
If I had the possibility, I would go where the human being haven't already done something.
I would go where the Nature is still 'the hostess'. Of course many people could have the same idea, so this such of thing is an impossibility... (And we saw the possible damage that we can do).
Effectively my dream holiday still remain in the land of the dreams: if I were a writer, I would be in these kind of pleaces most part of the day... And maybe I'm already doing!
Marilia
If I didn't have family, I would travel around the world working as a volunteer.
Cristina Albiach, Spain
If money and time were not important, I would like to go to New Zealand, because I love unspoiled and wilderness places. If I was in New Zealand, I would hike through the mountains every morning to breathe pure air and enjoy the breathtaking landscapes. Furthermore, I would see strange species If I walked carefully. To be honest, I think that if I had the opportunity to dive with sharks, I wouldn't do it because I'm extremely scared. If I had the chance, I would try to meet New Zealand citizens to ask them about their culture and taste their traditional food. Finally at night I would sleep under the stars if it weren't dangerous.
Bogoreh
If I could go any where in the world, I would really like to go to the deep water sea, to get the breathtaking views in beneath the water, and the reason I'd really like to go there is, cause I would go swimming, scuba diving and see a lot of creatures in the beneath the water sea, because it's one of my favourite dream holydays which always shakes my mind of immaginery destinations.
Teo
I would love to go one of the island of thailand, "phi phi" island...
I saw the pictures, it's amazing, with its landscape and rocks in the sea...
The reason why I prefer to go to the phi phi island is simple, I love sun, hot sand swimming, a lots of people around and getting sunbathe on the beach. I think the island is one of the place where you can feel that you are alive...
Chu, from Taiwan
I was always thinking to do something for residents in Fukushima where was suffered tsunami and nuclear leaking accident 2 years ago in Japan. However, there were some obstacles which prevented me from my dream trip, such as money and language. So if I didn't need to concern my affordable money and time, I would hire a professional translator and then travel there straightaway.
If I had a lot of money and time, I would donate my efforts on clean the contaminated land, pay reasonable salary to hire local survived inhabitants for recreate the environment, design eco-tourism package for redevelop part of local economy, etc. There were so many things I can do for them. If I got lots of money and time, I was happy to start my dream journey.
Xiao Zhong, China
I am a football fan. If I had lots of money and time, I would come into UK and see some great football matches, such as ones of Manchester United, Chelsea and Arsenal. In this way, it is possible to see lots of well known super stars in the world, support my favourite teams directly and feel the dream atmosphere in the football kingdom. And I'd like to buy some souvenirs around the football field for my friends.
Geneviève
If i was free and had the money, I would go to Burma where my daugther in law is from and I would like discovering her country and her family.
Leyla
If a had time and money I would go with all my family on a trip around the world. I would start in Peru to visit Machupichu, then I would go to Brazil and take the sun in Rio de Janeiro. I´d continue to Europe, to visit there France and Italy, and I would finish in north of Africa.
Jurate, Lithuania
Hi, What would my dream holiday be like? If I had enough time, determination, endurance and a strong adventurous vibe I'd travel by bike along the Mediterranean coastline. I'd start my journey in Greece and I'd finish it in Portugal, by the Atlantic Ocean. It would be wonderful to go through all the European southern countries with no hurry, following my own guidelines, interacting with local people, getting to know better their lifestyle, visiting historical and cultural sites on the way and enjoying the famous Mediterranean food! I'd sleep in the tent under the open sky or in hostels in case of bad weather, I'd stop to swim in the beaches and I'd write my travel diary with pictures drawn by hand. I imagine this travel would be quite a challenge and I'd reach my destination tired, dirty and with no money, but if I accomplished it, I'd be very proud of myself.
Vicky
If money did not matter, I would spend two or more years travelling from one side of the planet to the other, whith no plans, no direction at all, and no worries. First of all , I would go to EEUU, Hawai islands exactly; to swim into the blue water sea, sunbath on the white sand and do trekking onthe high and green mountains. I would love to learn some words in their language, taste the tipical food, and let my body moves with the well-known Hula dancing.
Secondly, I would want fly to New York and stay there a few months if possible, cause I find awsome how many different nationality-people live there, together. That would inspire me a lot for getting to know how I really want my future to be.
To sum up, I would do all that so as to learn more about cultures around the Earth, but definitely not as a way to relax, but a way to live unique experiences I won't have if I stay at home; because I can't stand going somewhere and waste the time without visiting anymore than the hotel enclosure.
Natalia, Spain
If I had lots of money I would travel all around the world. I would like to visit diferents countries in Asia, Africa and South America and learn about their culture. I love travelling by train because you can enjoy the beautiful landscape and meet a lot of people who could help me in my trip. I would like to go to Peru and visit Machu Picchu, people say that is very hard to arrive on the top but at the same time is a beautiful experience.
Jose
Well, unfortunately at this moment I'm unemployed so I can't think on holidays but I can dream with them, so if I had enough money and time, I would like to go on holidays to Hawaii, I like its environment, its way of life, its lovely becahes, its volcanoes, and I can't forget the link between that marvellous land and Elvis Presley.
I wish I could find a job in Hawaii, I'm sure that my family and me would be happy living and working in Hawaii.
Suzy, France
If my grandsons were older (they are actually 3 and 6 years old) , I would visit England, Wales, Scotland and Ireland with them and their parents. They are french but they live in Staffordshire and I come to visit them during a week or two.
If one day we went in Scotland, it would be nice to see amazing landscapes and gorgeous castles or in Wales or Ireland... it would be very nice!
Sandra, USA
If I had more time and money, believe it or not, I'd like to go to UK for a 6 months holiday, walking in the beautiful national parks you've got, like the Lake District or Dartmoor. If I could go on holidays to UK for 6 months, I would like to go with my family, traveling around and trying to improve our english skills, that would be fantastic.
If I had more time, I would spend more time walking in forests and hills, discovering news landscapes in different countries. If I had more time, I would like to walk from Greece to Norway but it would last so long that I would really need a lot of money. And if this could be possible, I would like to learn the language of the country I am walking in.
If it was possible, I would like teachers to come and walk with me, and trying to teach me how to speak their language. That would definitely be wonderful. If people could learn more languages, the world wouldn't have so many problems. If we could all be walking from time to time in a different countries, we could learn a lot about cultural and social diversities, and so be more tolerant.
Tarask
I'd like to go to UK and visit London in particular. I'd like to meet the BBC Learning English team. I'm a football fan so I'd visit some British stadiums and even might attend a match of the English Premier League.
Also if I was in Britain I would go to Edinburgh and visit sightseeing of this city.
Ewa
If I had enough courage, I'd travel through the endless steppes of Mongolia. I'd take trans siberian train if I bought a ticket. If somebody went with me we would ride the mongolian horses.
I know that is blue-sky thinking but well, I love it.
Martin, Argentina
If I had lots of money and time, I'd invite all my family to travel around Europe. I'd take them to the castles of England we'd visit the littles villages of France trying the fantastic food they prepared and we'd go around the coast of Spain, Portugal and Italy. Hopefully I could do it one day.
Dang, Vietnam
I had never gone anywhere. My family were very poor, and my parents hadn't enough money for relaxing. Now, I'm an engineer and I can travel. I want to go to jungle in Amazon. There are many interesting animals that I have seen on Discovery Channel. Also I would go to the sea in Philippines in summer. I would walk by the sea side and swim at night.
Giuseppe, Italy
I'd like to spend a some of time together my wife and my sons in a tropical island such as the Maldives, Seychelles or Polynesia. I'd like swimming and to eat fish every day, I love the sea and the sunsets... no work, no problems, no smartphone, no internet, no cars, no traffic and no busy life... out of the world, only relax and romantic moments with my wife.
Trang, Vietnam
Hi! My name is Trang and I am from Viet Nam. Today I'd like to talk something about my ideal holiday trip. Actually, I think a dream holiday just needs to have 1 thing: Travel-mates. A travel mate could be your lover, your close friend or your class mate- whoever they are, whoever you travel with, as long as you feel comfortable besides.
And then, of course, you need some money to go along with lol. It depends on how far or how expensive the place you want to go is. If I have a choice, I would love to go to the beach ( in Viet Nam and also in other countries). Watching sunset, Walking along the seashore on your foot, waving, sunbathing, building castle in the sand, etc..that is just perfect for an amazing trip !!!!!
Anyway, my biggest favourite is taking photos of me and my beloved so in fact, I could enjoy travelling even in Ha Noi as long as I got my camera along with me.
Jianeng, China
If I had lot of money and time, I would love to go to Hawaii with my girlfriend. We both love the beach, I think we'll have fantastic time in there.
Sheila
First I need and want to tell you I'm a dreamer. And my dream is travel around the world and know all the culture as I can. I want to know the wheather, the food, clothes, languages and know the city by me. Not by the newspaper or television. I want to feel, I want to breathe the place.
I began my travel per Canada. I choose that after see some pictures and read a little bit about the country and thought that's is awesome. The city is cold, clean, people must be polite and must be safe. I don't know about their food, but I hope it is good.
Afterwards I will to Ireland, Greek … actually I can say I have a dream but I don't have enough money and time yet. So If I had lots of money, I would be jetsetter, for sure!
Tran Minh
If time and money were not important, I would travel all around the world. I really like travel. I want to go everywhere in the Earth.
If I had a dream holiday, I would travel tropical island first. I really like scuba diving to see marine life: dolphins, sharks, turtles,...
Second, I will go Africa. I want to see animals living in natural environment. I want to sleep outside where I can look sky with full of star.
Maybe one day, my dream holiday is come true. In order to my dream holiday is come true soon, I will try to get a lot of money!
Francois, France
I think I have the same dreams that many people: If I were richer than I am, I'd like to travel around the world. I have already been in several countries but if I had more money, I could stay longer than I ever stayed. I could better know how people live and what their culture is or at least discover it. I never won the lottery so I can't say :'if I won, I could do this or that thing'. Would I have more chance to win if I gambled more often? I don't know. I'll tell you if I do. I haven't any other dreams. If I had, maybe it would be better for me!
Nazaret
If time and money weren´t important, I´d travel to Germany and I´d only bring a bag with my stuff. I´d like to be a backpacker if I could.
Katerina, Russia
If I had a lot of money and a lot of time, I would go to Holland or Portugal. I would walk along the old streets.
I love the old city which was built on water.
And then I would go to Norway and Kenya. I would climb to the volcanoes and high mountains with the Sherpas.
If we talk about family vacation, I would go with Tim in Vietnam. We would swim in the ocean, admiring the fish. I would definitely see red sand and floating islands.
We would eat exotic fruits and study words in Vietnamese. I'd try to see the national dance show while traveling there.
Javier, Bolivia
If I had lots of money and didn't have to work, I'd do two things, first I'd travel all around the world with my mom, especially to the greatest historical humanity places, such as Egypt, Greece and Italy. And second I'd travel to places where there are concerts of my favorite rock bands, in order to hear all my favorite songs, indeed this second is one of my life goals, some day I hope to do it.
And finally I would waste my time painting and creating art if I didn't have responsibilities.
Ana Paula, Brazil
I'm Brazilian. I'd like to travel and know my own country from North to South because we have so beautiful beaches here, charming places, good people, summer in a good part of the the year. But I have to confess that I love London. I went there last year, more exactly in B'mouth. So It would be a great dream holiday come back there again and learn more about that place.
Manoel Gomes, Brazil
If I had chance, I would go to Paris, the city of lights. When I was younger, I always thought what does Paris looks like. My father wanted me to study in Sorbonne. But I couldn't go to study there. One day, who knows, If I got a lot of money, I would walk around in Paris.
Tanker In
What would be my dream holiday? Well, I would like to go to visit other states in Myanmar. Since I'm curious to learn more about the culture of other ethnic groups in Myanmar, I would like to go to the states in Southern Myanmar, which is quite close to Malaysia. After that I would explore more states in the west, then I will head to the northern states which is quite close to China. Lastly, I would head to the easten states next to Thailand. If time and money were not important, I would visit all the countries in Asia, starting from Malaysia, Indonesia, Thailand, Philippines, India, China, South Korea and lastly Japan. Then I would head north towards Mongolia and Russia. I would then visit western countries in this order, Poland, Germany, Norway, France, United Kingdom, Italy, Spain and Lastly Portugal. I would then go to America, in this order, United States, Canada, Mexico, and Brazil.
If I had one billion dollars, rich enough to buy a fast boat, I would visit islands like Palmerston, Marshall Islands and so on... In all the countries I would visit, I would like to understand more about their culture, history, religion and note them down in my notebook. Since I am a person who likes Tanks, in Germany , Poland, United Kingdom and France, I would visit at least 2 war museums and learn more about WW2 History. In all the islands I would visit, I would like to enjoy the breathtaking views there and appreciate their beauty.
Isaack, Brazil
My dream holiday would go to Mars if it was colonized and held the basic conditions to support life, I would love walk in that wonderful red landscapes. It can happen, but it won't happen in a nearby future. So, I would like to be a rover to explore the red planet if it was possible.
Denis, Ukraine
If I known English well I would go to well-known scientist centres for exploration of coal in Poland, France and England. Working and living there I can study culture of native people at home and at work. Constant communication with other people is helped to learn English more quickly. I hope it will be very soon.
Silvano, Brazil
If I have a lots of money and time, I'd travel to Germany and UK because this my dream holiday. I hope one day before my death my dream will come true. I think these country is very interesting for them history.
Fabio, São Paulo, Brazil
My dream holiday if money, time and others responsibilities weren't a
problem, would be traveling for Machu picchu in Peru, to walk away in a Inca's trail. I would spend a
month just walking through the way sleeping under the stars and appreciating the breathtaking views in one of the most exciting places in the world.
Next
So you've now had a go at making second conditionals yourself! We hope you've enjoyed practising your language. Now, here's a question: would you travel in a car if it had no driver? Some people would! Find out more in News Report in the next activity.
Session Grammar
We use the second conditional in English to talk about unreal, imaginary or unlikely situations (like going on a dream holiday)

It's made up of two parts:

The hypothetical or unlikely part is introduced by if and is in the past simple

If I had lots of money, I would travel all around the world.

The second part (what you'd do) comes after and is made with would + infinitive

If I had lots of money, I would travel all around the world.

It can also be expressed the other way around (and the comma isn't needed here)

I would travel all around the world if I had lots of money.

There are not two woulds in a second conditional sentence

If I would have lots of money, I would travel all around the world. (This is WRONG!)