BBC Studios achieves record 19/20 performance
Creative, strategic and financial strength will help weather challenging times in 20/21.
Published: 15 September 2020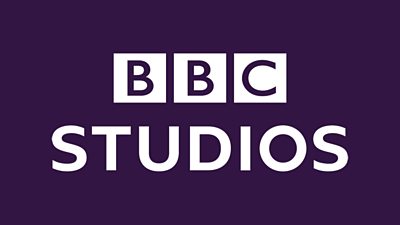 2019/20 was an outstanding year, and we're extremely proud of how the BBC Studios team has worked together to deliver both brilliant content and record-breaking commercial returns, as well as a progressive culture.
A very strong financial performance in 19/20, with record sales, profits, content investment and returns to the BBC.
BBC Studios Production was the UK's most commissioned creator of new content in 2019, with 77 new commissions from the BBC and third parties.
Widespread creative recognition with 73 awards, and 202 nominations
Best ever year for content sales with new long term partnerships signed with Germany's ZDF, HBO Max in the US and Russia's Yandex
Returns to the BBC top half a billion pounds in the two years post-merger; dividend up 8%
Significant impact from the coronavirus pandemic after year end will affect BBC Studios' performance in 2020/21, with active mitigation measures being taken
BBC Studios, the BBC's largest commercial subsidiary, announces its 2019/2020 financial results following completion of the audit process in August.
The company finished the last financial year in a position of strength, with sales up 17%, profit (EBITDA) up 14%, and BBC content investment up 19% for titles including His Dark Materials and Dracula, all at record levels. The business also had its best ever year for content sales, up 21%. Returns to the BBC were up 14% on the previous year, with the dividend up 8% at £71m.
Since year end, the coronavirus pandemic has had a significant effect on BBC Studios' activities and will impact its returns to the BBC this year 20/21.
In its response to the crisis, and guided by a focus on the health and wellbeing of its people, the business has continued with its strategy to make the boldest British programmes, supporting both the BBC Public Service and its international customers with the global demand for quality content, alongside a reduction in investment and discretionary costs.
Tom Fussell, interim CEO of BBC Studios, said: "2019/20 was an outstanding year, and we're extremely proud of how the BBC Studios team has worked together to deliver both brilliant content and record-breaking commercial returns, as well as a progressive culture. Since year end, the environment in which we operate has changed dramatically, but the performance of the business in 19/20 has given us a position of strength from which to weather the current challenging times. We have worked hard to protect and support our workforce, and we have seen over the past few months programmes such as EastEnders, Top Gear, Dragon's Den and our new David Attenborough-fronted natural history landmark The Green Planet return to production, alongside the delivery of titles like A Suitable Boy made by our indie partner Lookout Point. We are working hand-in-hand with our major customers to help them understand and respond to the acceleration of changes in audience behaviour and we will keep a careful eye on both investment and costs. I am confident that our relentless focus on the best of bold British creative will guide us through."
Tim Davie, Director-General of the BBC and former CEO of BBC Studios, added: "Now more than ever, BBC Studios has a critical part to play in the BBC's future. I have seen first-hand how this part of the BBC brings tangible benefits for audiences in the UK and abroad, programme-makers, licence fee payers and the wider creative industry. This ranges from keeping crucial sources of information like The One Show or Horizon on air during lockdown, growing our award-winning centre of excellence for natural history in Bristol, and building the global profile of exciting new brands like Bluey while continuing the evolution of much-loved ones like Top Gear or Doctor Who. These results show both success for the business and put it on a good footing for future challenges."
Performance overview
2019/20 was a best ever financial year for BBC Studios, with an enviable pipeline of new business. Sales were up 17% at a record £1,388 million (2018/19: £1,189 million), while EBITDA increased by 14% to £181 million (2018/19: £159 million). Returns to the BBC were a record £276 million (2018/19: £243 million), up 14% year on year – taking BBC Studios' total contribution in the two years post-merger to over £500m.
The business saw the highest ever levels for both content sales, up 21% and content investment into rights for the BBC, up 19% to £187.5m (2018/19: £157.9m).
BBC Studios was the UK's most commissioned creator of new content in 2019 , with 77 new commissions in the year: 49 for the BBC and 28 from third-parties including global SVOD services. This makes 53 commissions from third parties to date, including the Jon Favreau collaboration Prehistoric Planet for Apple and the Terry Pratchett adaptation The Watch for BBC AMERICA. A series of new or extended partnerships were signed with major customers including HBO Max, ZDF and Yandex.
Full ownership of UKTV brought immediate benefits, with a very good year in both share of commercial impacts (SOCI) and revenue. The business worked more closely with BBC Studios while retaining its distinct UKTV brand and culture, and BBC Studios' rights ownership in the UK was simplified. BritBox went from strength to strength, reaching 1.2m subscribers in North America after year end to become the fastest-growing targeted SVOD service. As well as launching in the UK and initiating plans to launch in Australia, BBC Studios, alongside ITV, announced an intention to roll out BritBox globally, which could see the streaming platform expanding up to 25 territories worldwide.
Creative leadership
BBC Studios made significant progress in boosting its creative leadership and establishing a new culture for the merged business. 72 awards were won, from 202 nominations, with recognition for programmes including natural history landmark Dynasties, Louis Theroux's Altered States, comedy hit This Country, Later with Jools Holland… EastEnders won a Pink News Drama Award and The Left Behind secured a BAFTA after year end.
The business hired new creative talent into drama (Priscilla Parish – Bodyguard, Line of Duty), comedy (Josh Cole – Sally4Ever, Breeders) and factual (Tom McDonald - Blue Planet II, Thatcher: A Very British Revolution) as well as a new CMO in Nicki Sheard, who brings prior experience with the BBC, games company King and FMCG to the job of promoting BBC Studios' global brands.
BBC Studios reiterated its strategy to increase future sales and EBITDA by giving audiences the highest quality programmes, exemplifying bold British creative. This has three key areas of focus: growing the production business, strengthening direct-to-consumer services like BritBox and other global channel brands; and through further long-term major customer partnerships.
Progressive culture
BBC Studios also launched a three year plan to continue the transformation of its culture, including more active listening to staff, investment in learning and skills development, enhanced leadership skills and simplified approvals processes.
BBC Studios has enhanced its diversity and inclusion resourcing with new hires for both workforce and creative diversity, and is focused on making further sustainable progress across all aspects of diversity and inclusion, a vital priority throughout the business to achieve a step change in its ability to represent all audiences on and off screen.
The business boosted its sustainability, achieving 100% Albert Certification across all UK productions and carbon neutrality for all UK operations backdated to April 2018, achieved through reductions and offsetting.
Outlook for 20/21
Looking forward, although the coronavirus pandemic has affected the activities of the business and will impact on its returns to the BBC this year, BBC Studios is in a relatively strong financial position, reflecting its prior year performance and business model, as outlined above.
In responding to the crisis, the business has made the health of its people, their families and the wider creative industry its first priority. It has made extensive support available for those juggling work and home, including proactive ways to maintain wellbeing, and will have funded furlough for those eligible under the Government's Coronavirus Job Retention Scheme from its own resources, returning funds claimed earlier in the scheme.
BBC Studios also contributed £500,000 towards a £700,000 BBC donation to The Film and TV Charity to support creative industry freelancers, who are the lifeblood of the production sector.
Although there was a significant pause in production in the UK (and elsewhere) resulting in some delays in the delivery of programmes as safeguards were put in place for productions, the business was able to play a key role in supporting the public service pipeline of programming – producing content that responded to the changing audience needs in the crisis, always underpinned by the need to inform, educate and entertain.
Examples include The One Show, Gardeners' World, Horizon, Later with Jools Holland, Countryfile, VE Day 75th Anniversary celebrations and The Big Night In as well as factual entertainment special series HealthCheck Live UK. The business recently announced BBC Presents: Stand Up For Live Comedy - a Phil McIntyre Television and BBC Studios co-production for BBC Three which supports grassroots comedy talent in light of the significant impact Covid-19 has had on the industry.
Production teams have worked hard to safely restart programmes including EastEnders, Antiques Roadshow, Top Gear, Holby City, Doctors during the summer, with Dragon's Den, Casualty, Strictly Come Dancing and others joining in the coming weeks.
BBC Studios has an important role in exporting and showcasing British creativity beyond these shores. Internationally, during the crisis BBC Studios embarked on a range of measures to support its customers through granting additional linear transmissions on existing licensing contracts, compiling the best of its extensive back catalogue into specially curated themes, and sharing its industry-leading insight with customers. The business is managing the impact of the slowdown in the global advertising market on its own channels and in UKTV through careful cost controls.
- ENDS -
For more information, please contact:
Hannah Bailey/Effie Dufu
hannah.bailey@bbc.com; effie.dufu@bbc.com
BBC Studios Corporate Communications
NOTES TO EDITORS
About BBC Studios
BBC Studios, a global content company with bold British creativity at its heart, is a commercial subsidiary of the BBC Group. Able to take an idea seamlessly from thought to screen and beyond, its activities span content financing, development, production, sales, branded services, and ancillaries across both its own productions, and programmes and formats made by high-quality UK independents. Award-winning British programmes made by the business are internationally recognised across a broad range of genres and specialisms, with brands like Strictly Come Dancing/Dancing with the Stars, Top Gear, Doctor Who and Bluey. BBC Studios has offices in 22 markets globally, including ten production bases in the UK and production bases or partnerships in a further nine countries around the world. The company, which ordinarily makes around 2500 hours of content a year for both the BBC and third parties including Apple, Amazon and China Mobile, is a champion for British creativity around the world. It is also a committed partner for the UK's independent sector through a mix of equity partnerships, content investment and international distribution for programme titles. To the BBC, BBC Studios contributes both cash dividends and funds for programme-making, supporting the licence fee and enhancing programmes for UK audiences.
bbcstudios.com
twitter.com/bbcstudios
instagram.com/bbcstudios
Tagged: